Why Enscape?
If you're already creating photo-realistic renders, in a matter of seconds.
 DO NOT READ THIS. BUT...
If you're either frustrated not knowing where to start, or you've already learned to create models via Sketchup and wish to really excite yourself and your Clients with the power of Enscape...
Then listen very closely. Because I am going to show you what to do to turn your Sketchup models into 'crazy-real' renders which you and your Clients will absolutely love.
Hi, my name is Maria Georgiou, and I truly appreciate your interest in learning Enscape for Interior Designers. 
I've been a professional 3D Visualizer and Interior Designer for over 4 years, and have taught many Design Students, following a long career as a High School Educator.
Although I was good at creating and designing SketchUp models, I found myself lacking in extracting that all-important 'wow!' moment from Clients.
SketchUp models are a fantastic way to convey the design message. However, they really lack the 'excite' factor which only photo-realism provides. 
From experience, many Clients were only actually interested in what the end design would look like. And those images had to be as photo-realistic as possible, not just 'cartoon-styled' images from SketchUp models. 
Additionally, renders had to be done at the 'speed of a Client' and at the speed of how a Designer thinks, rather than taking hours or overnight to produce.
 I knew I had to do something about it. Not only to improve my Client's reaction, but to also remain relevant in a competitive market.
 In my search for an affordable, yet enterprise-level solution; I quickly realized how this exercise can absorb many days of research to explore, distill, and decide on what to do. The Internet, online forums, and Youtube may be 'free', but it easily leads to focus-diffusion. I clearly felt frustrated, not knowing if the information I discovered was useful or even relevant.
Oftentimes, I found myself researching on forums, examining material, viewing videos, and exploring software programs. Having to learn a whole new skill for bringing my SketchUp models to life, in real-time, was proving elusive.
Then a breakthrough...
After tirelessly researching, I had gathered enough information to decide on how to create quick, photo-realistic renders - with an affordable 3D rendering program.
Enter Enscape!
Enscape is an affordable, best of breed, enterprise-level rendering program with rich features, rapid performance, and incredible ease of use. Enscape is the real-time rendering tool of choice across the AEC industry. This program ticked all the boxes for me, and integrated perfectly with SketchUp. I just had to learn and master its use! But who was I going to learn from?
Enter many months of self-directed learning, loads of trial and error, and plenty of excitement in seeing my SketchUp models materialize into photo-realistic renders! 
My commitment to learning and mastering Enscape had paid off, leading to producing realistic, Client-ready renderings which not only excited my Clients and Designers instantly, but led me to teaching and mentoring many Designers on how they too can now create their own realistic renders using Enscape for SketchUp.
So what are you waiting for?! You too can finally 'wow' your Clients by bringing your SketchUp models to life. After months of Enscape learning and hundreds of render tests, I've put together something super special in conjunction with VDM. It's called 'Enscape for Interior Designers'.
Here's everything you get when you buy Enscape for Interior Designers today:
- Step-by-step, easy to follow course
- Instruction led by Maria (your professional 3D Visualizer, Renderer, and Teacher)
- 3 hours of course content, completely self-paced
- 15 video tutorials
- All course materials
- 2 SketchUp models
- Downloadable resources
- High value resource links
- Material keywords
- PBR maps
- 2 week free trial link for Enscape 
- Lifetime access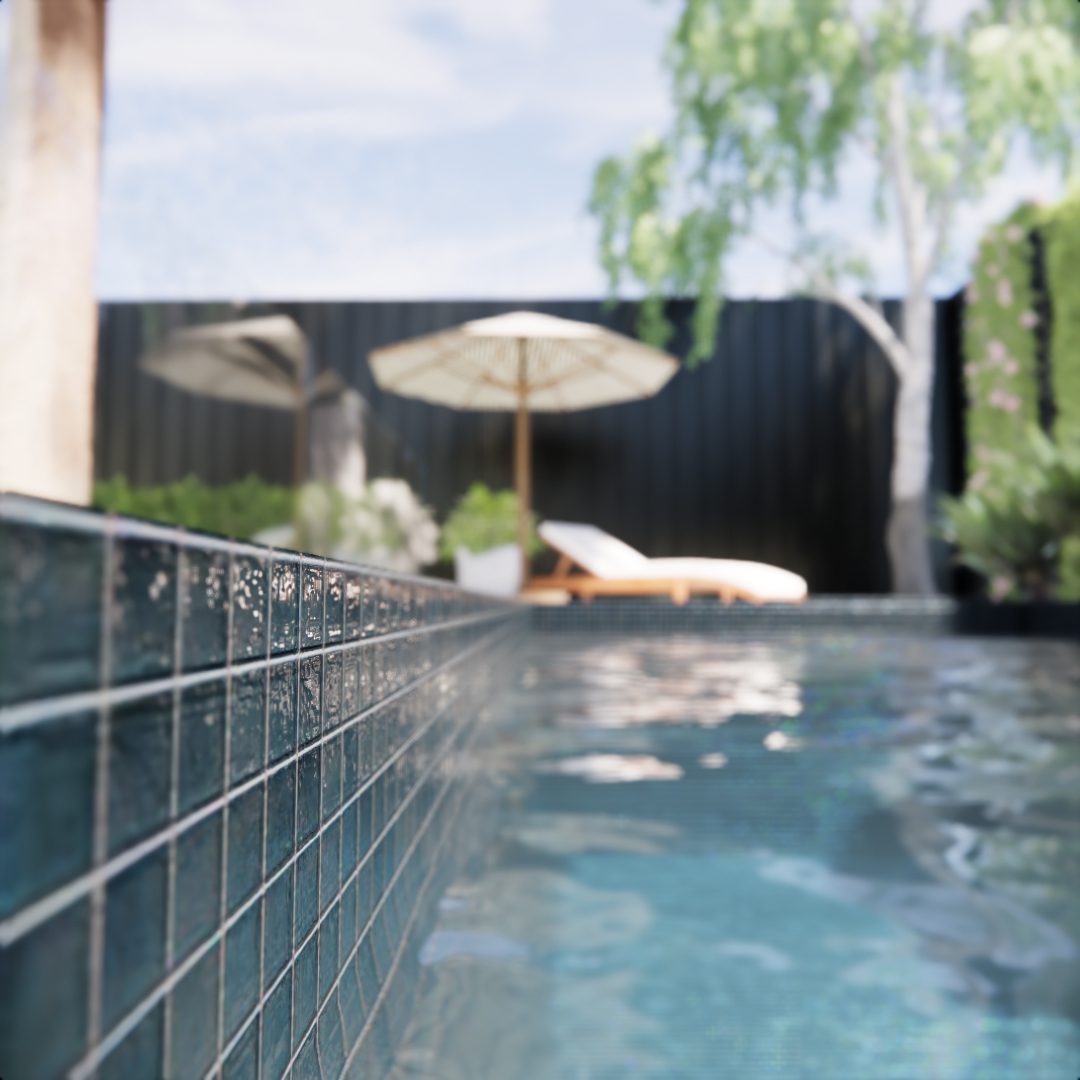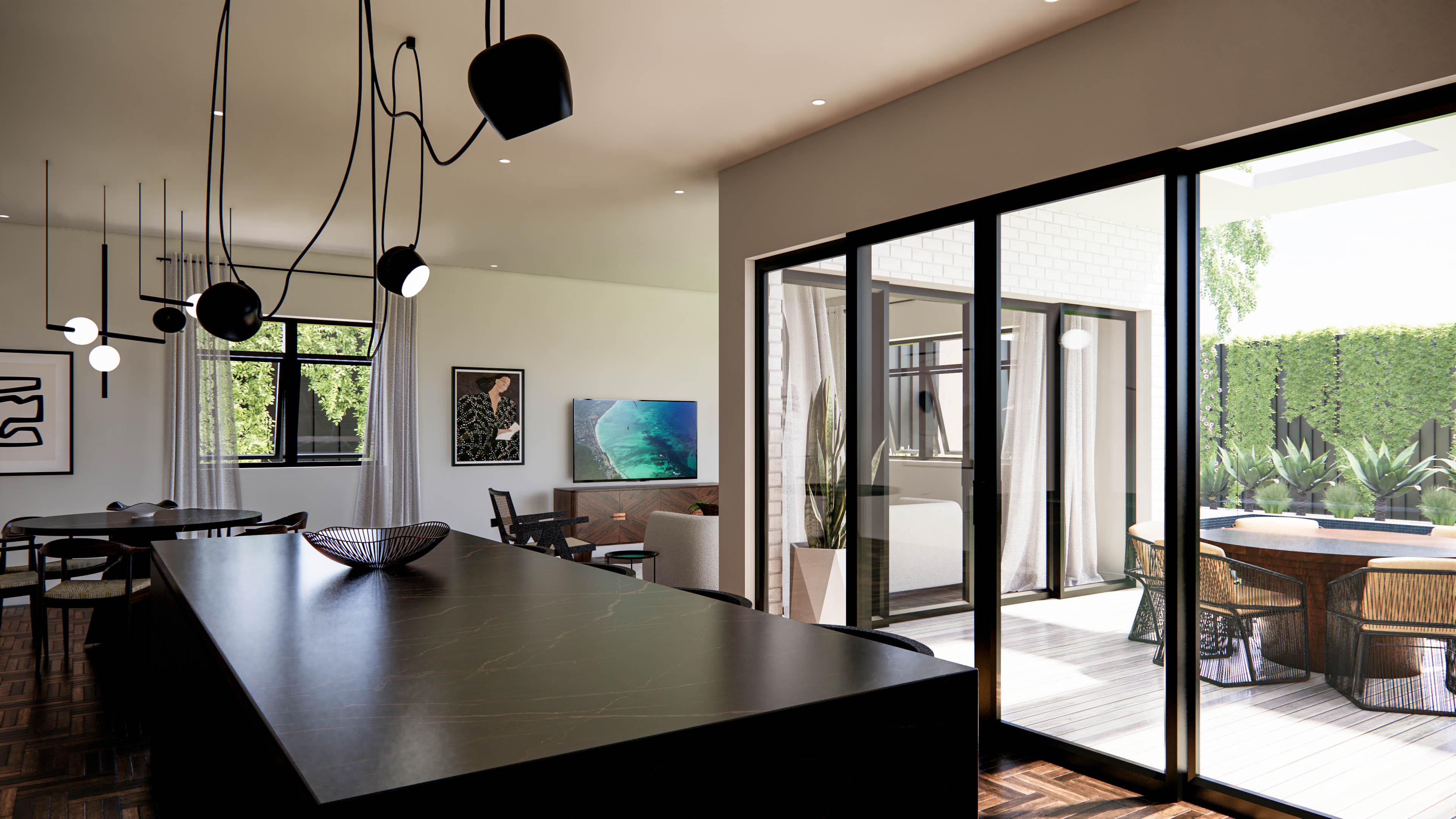 Detailed Visual Settings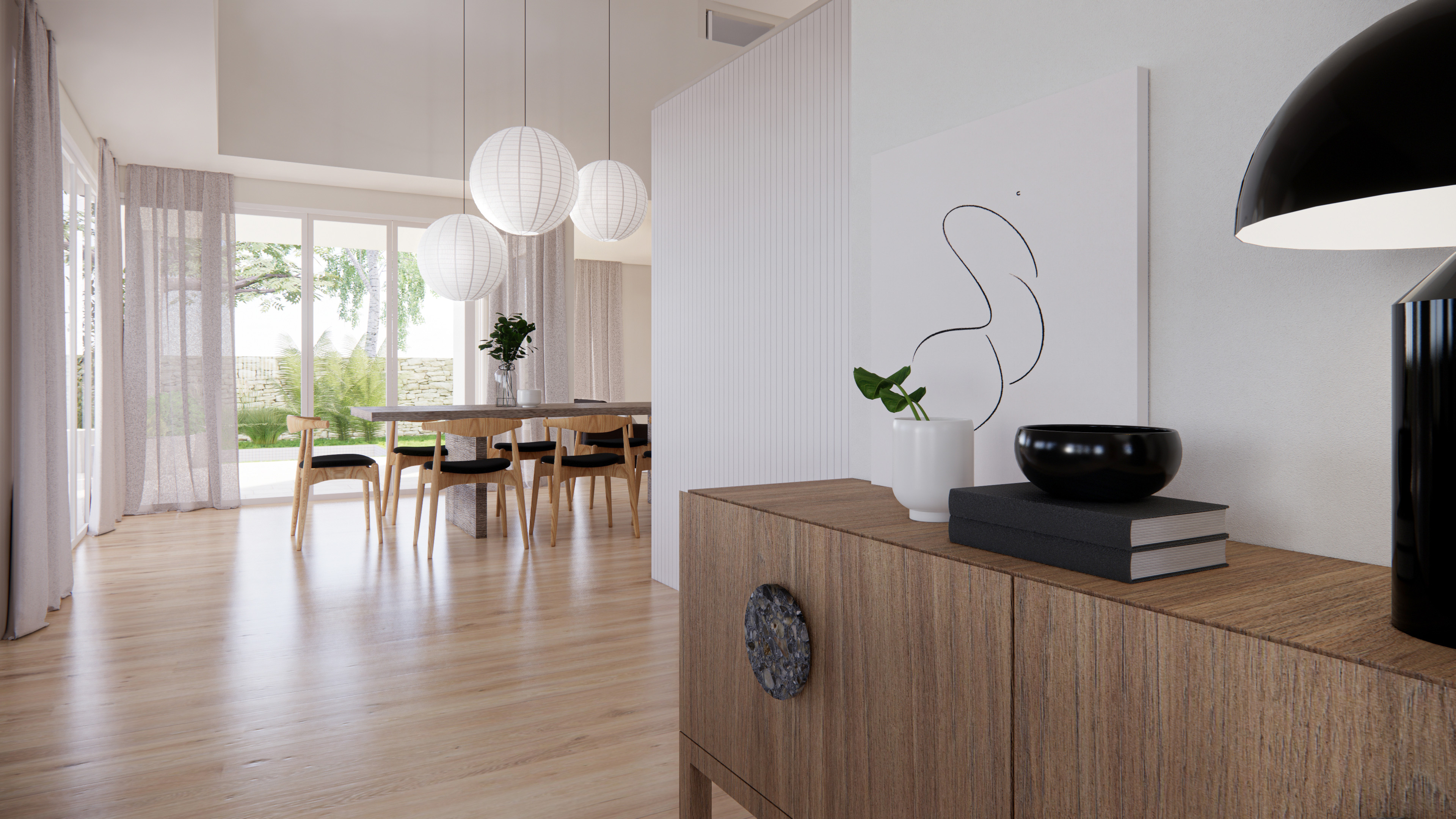 Models & Textures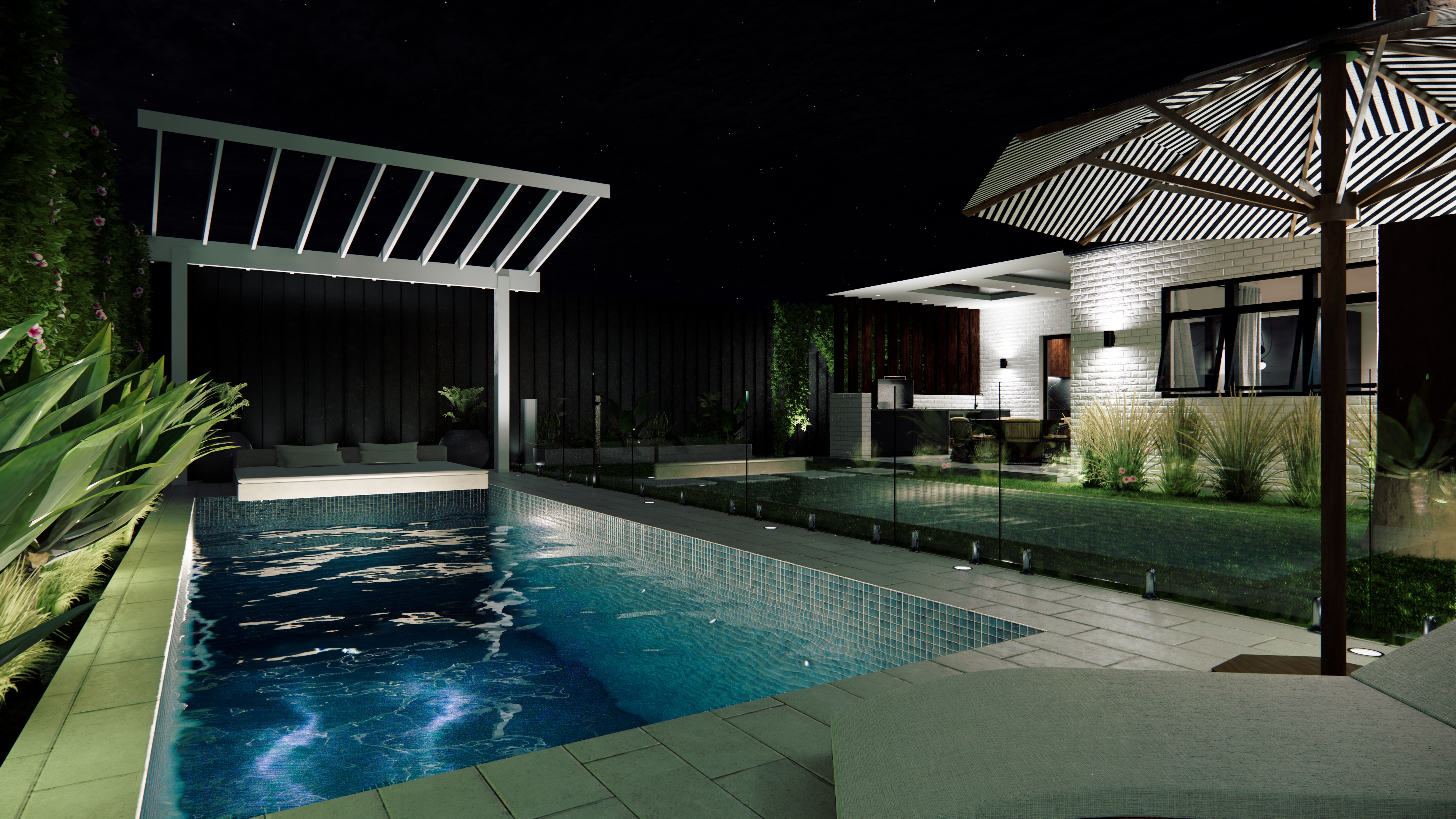 Objects
(Including Spot Lights)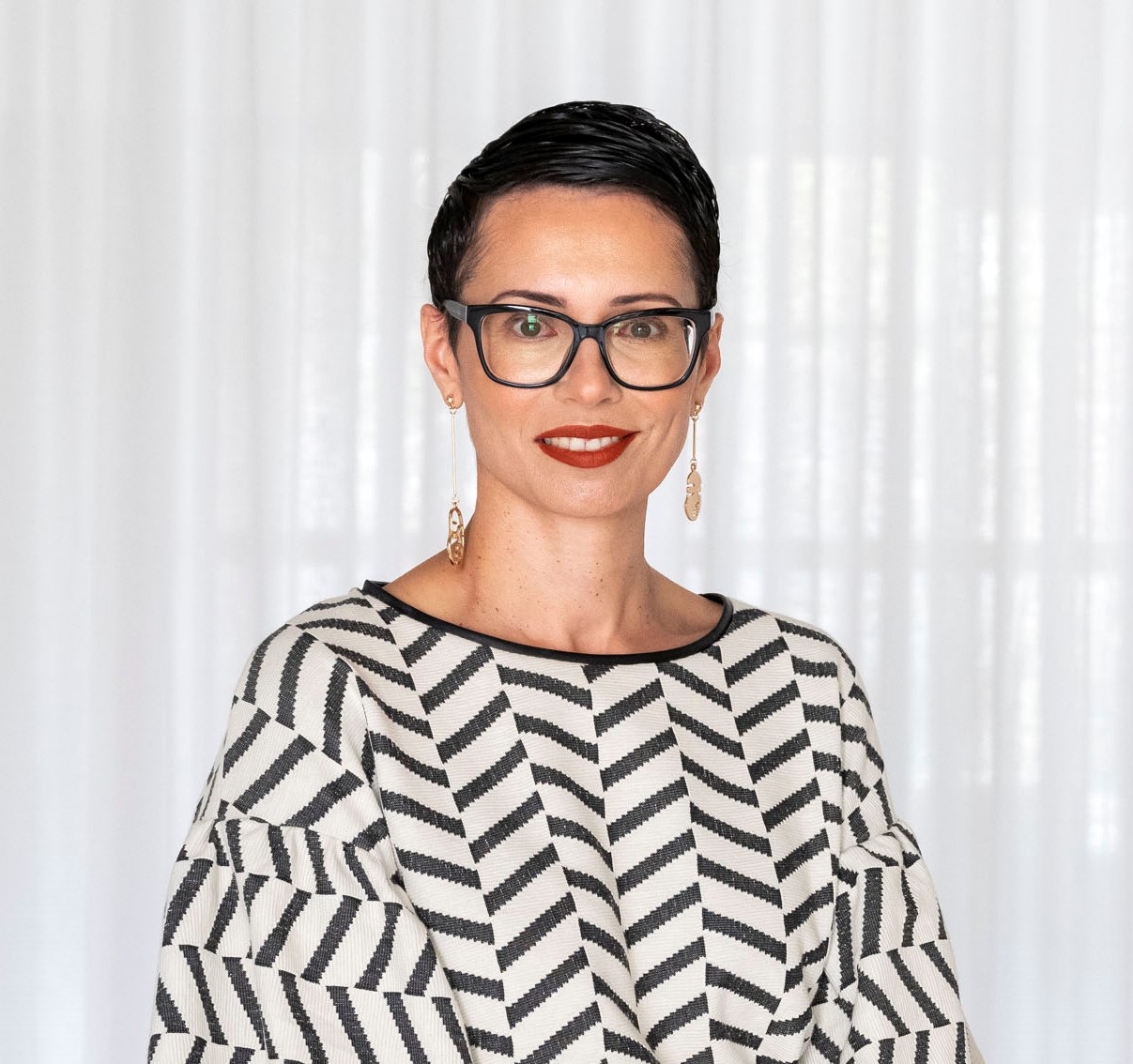 Meet Your Mentor
Maria Georgiou
Maria is an Interior Designer, Educator, Musician, and 3D Visualizer. She has been on a journey from Classical Musician, High School Teacher, to Interior Designer with a passion for 3D Visualization.  
 She operates her own rendering studio, and also assists other Interior Designers to create stunning photorealistic imagery for their projects. After completing her Bachelor of Music Education degree at the Sydney Conservatorium of Music, she was a Music Educator for 18 years, then followed her passion and studied Interior Design. Graduating from the Sydney Design School with a Diploma in Interior Design, she worked for various Interior Designers. Along the way, she discovered her true passion was in rendering and teaching other Interior Designers how to produce great renders with Enscape. 
Maria understands the multiple tasks Interior Designers juggle on a day-to-day basis, leaving them little time to build designs and render them for clients. She has been often regarded as a 'sanity saver', by taking the stress out of creating photorealistic renders. 
 Maria and her husband Peter enjoy sailing and travelling with their two teenage sons Yorgos & Valantis, and following Winter, skiing and snowboarding.  
System Requirements
It is the responsibility of the student to confirm system requirements.
https://enscape3d.com/community/blog/knowledgebase/system-requirements/
Although Enscape is not a native plug-in for MAC, if your device is compatible for Bootcamp installation, there maybe a work around. Here is an article to research further if this is right for you:
https://machow2.com/enscape-for-mac/
*DISCLAIMER: While we teach this as a tool for Interior Designers, it is the responsibility of the Student to meet all purchasing and licensure agreements as required by Sketchup Trimble Software.
*DISCLAIMER: Kelly Fridline Design LLC Subsidiaries and it's Affiliates are not affiliated with Trimble. "Trimble", "Trimble SketchUP", and "Trimble LayOut" are registered trademarks of Trimble, Inc.